DL7AOS' 6 Meter SummerTime Moxon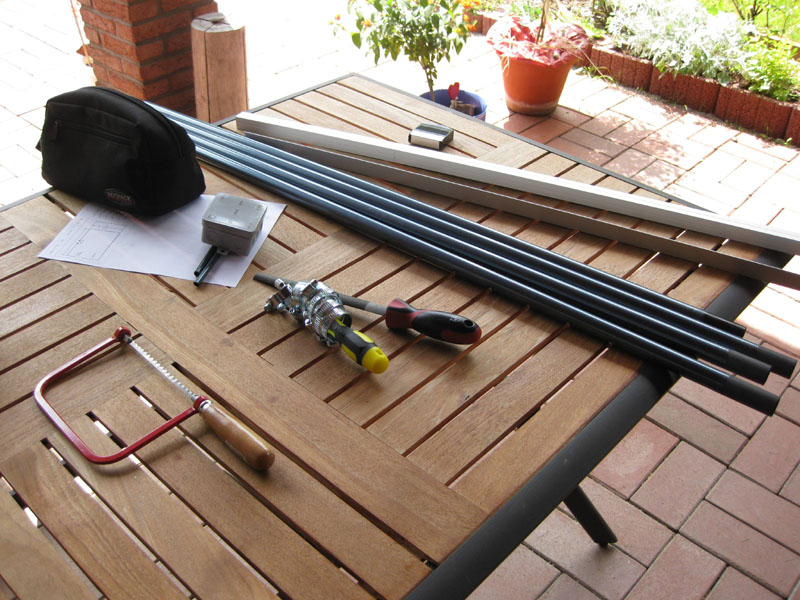 Just in-time for the upcoming Es-season I finished the 6m version of the Moxon beam today, using basically the same construction technique used for my 20m Moxon antenna. Again the boom is made of 25mm x 25mm aluminum material. Four fiberglass spreaders are clamped to aluminum angle stock of 50cm length with worm clamps. This gives a very rigid structure.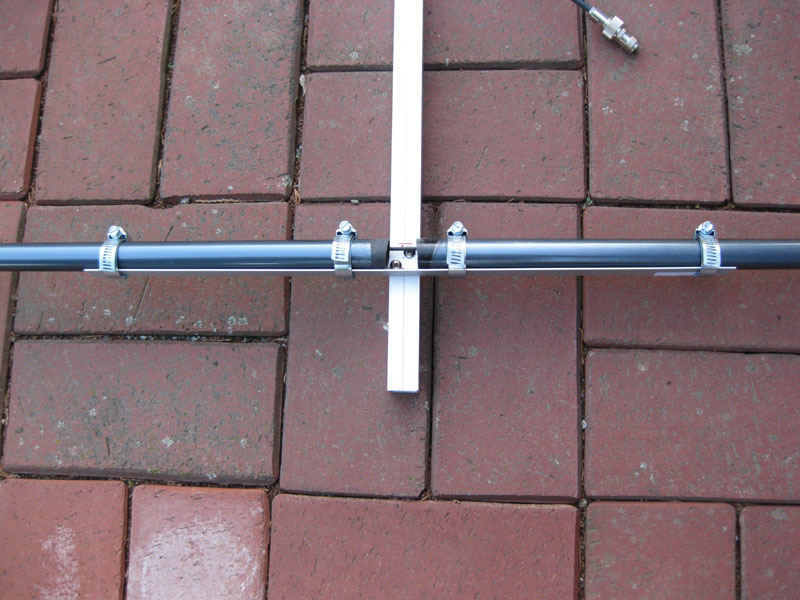 At the feed point there is a simple coax balun. To keep the correct distance between the driven element and the reflector I used a short piece of thin fiberglass as insulator, made of the thin part of the fishing pole which I still had in my junk box. The wire elements are fixed with shrink tubing to the insulator.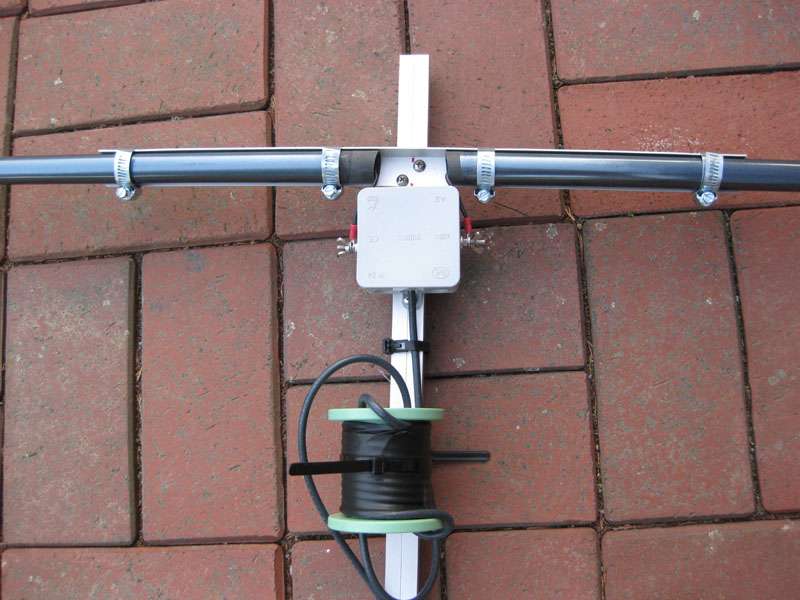 Only took me this afternoon to put everything together, the SWR is very good, now I'm waiting for some conditions on this band... :-)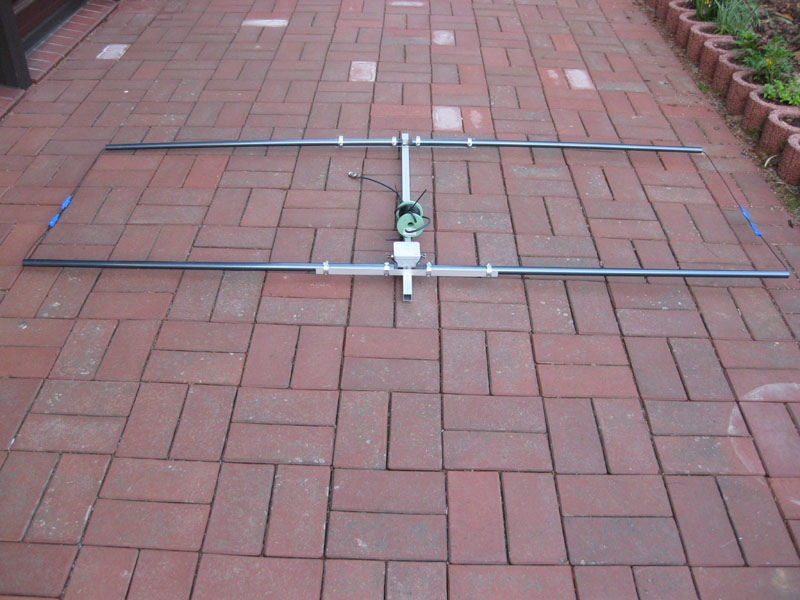 With regards and 73, Stefan, DL7AOS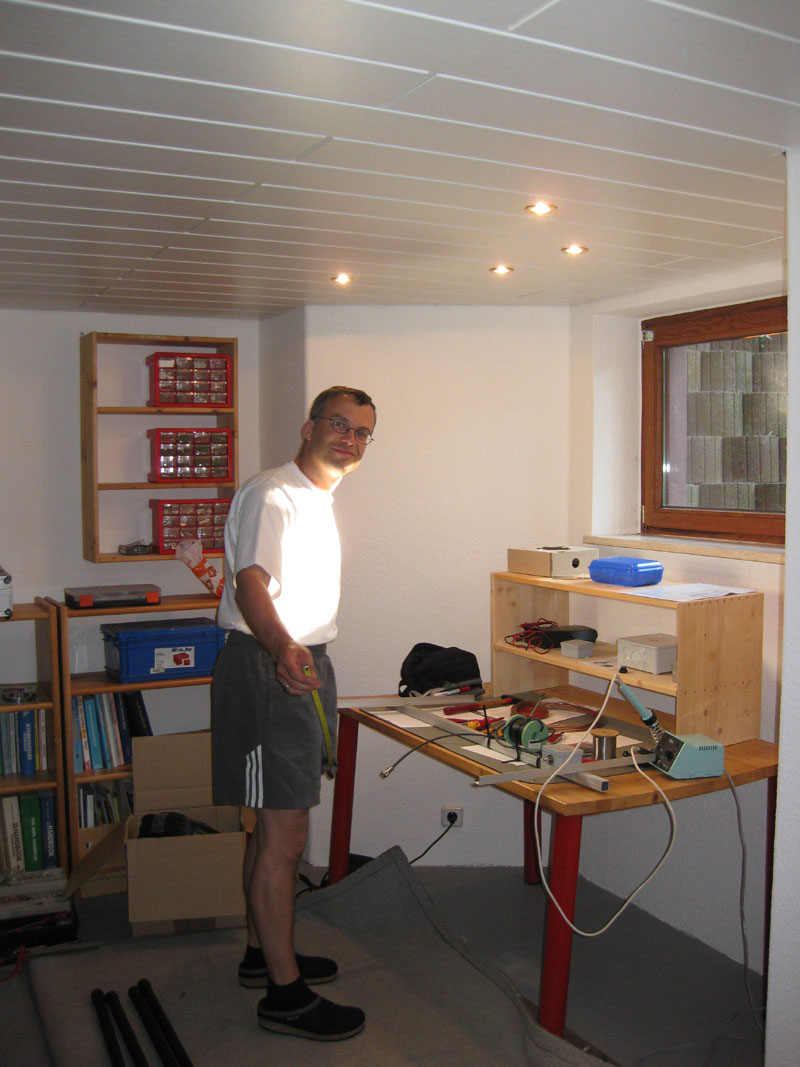 visits: [an error occurred while processing this directive]