YU1QT MOXON STACKS
Want gain? How about 2 element Stacked Moxons?
Recently, there have appeared several posts on our Message Board about stacking Moxon antennas. Andra, YU1QT, has graciously sent in several plans and plots for stacking Moxon's for a variety of bands. Shown below are plans for 2 over 2 element wire Moxons for 40 and 15 meters. Gain shown incorporates eznec ground gain, +5.5db over freespace.
If you build them, there will be DX.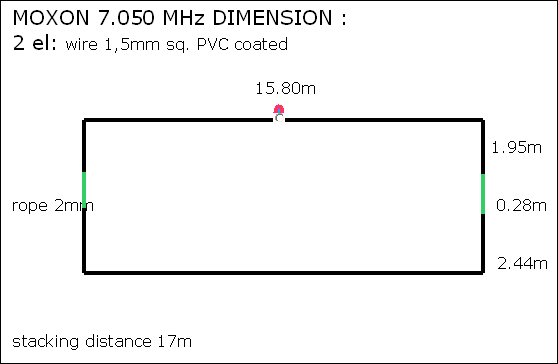 40 Meter Moxon mounted on the tower at 45/28 meter levels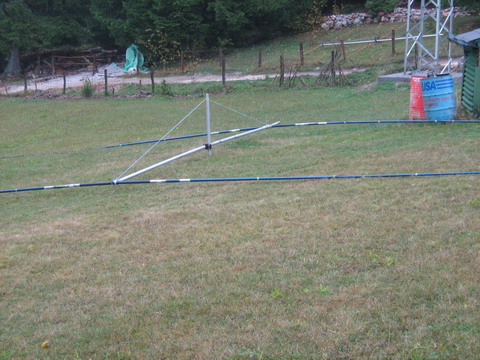 2 element 40 meter Moxon under construction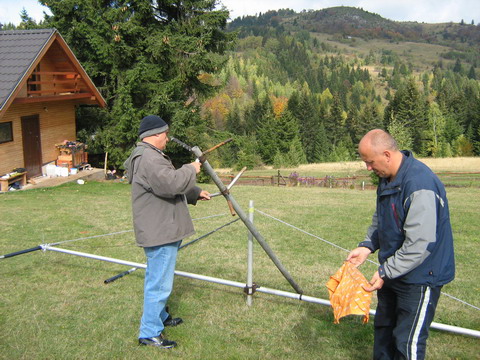 Andra (left) and Tafro working on the 40 meter moxon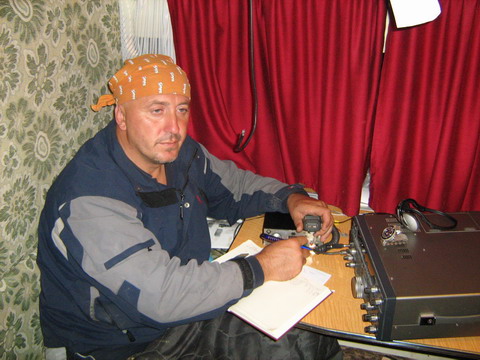 Emil, E71A, working DX high above Sarajevo (shown below)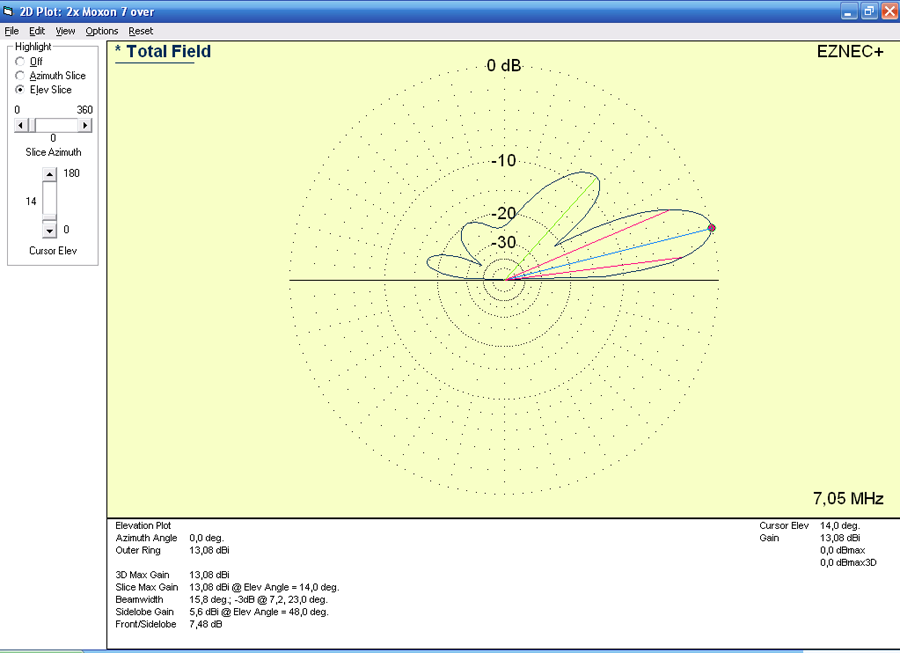 Notice the 13 dbi gain!!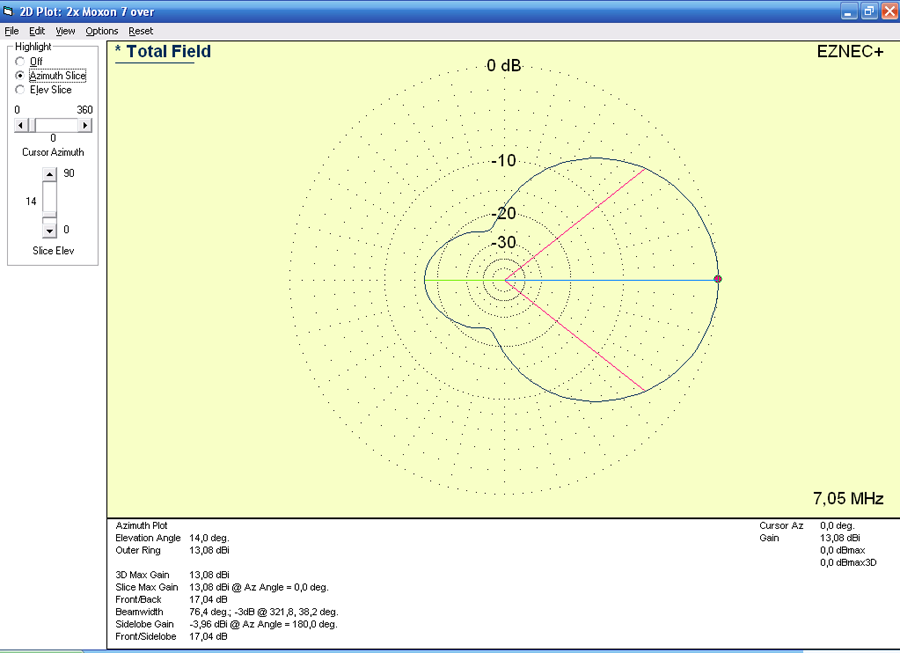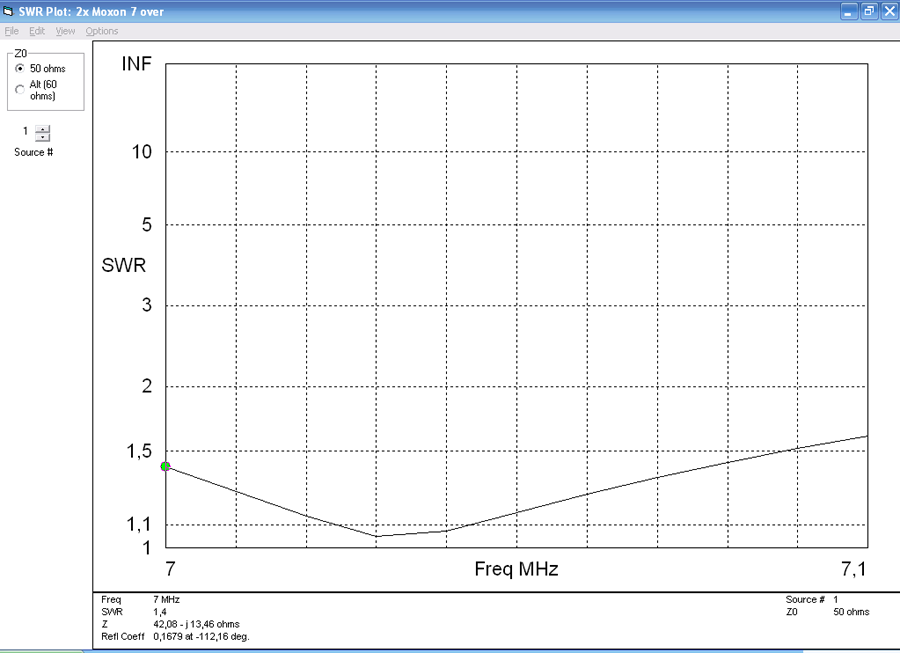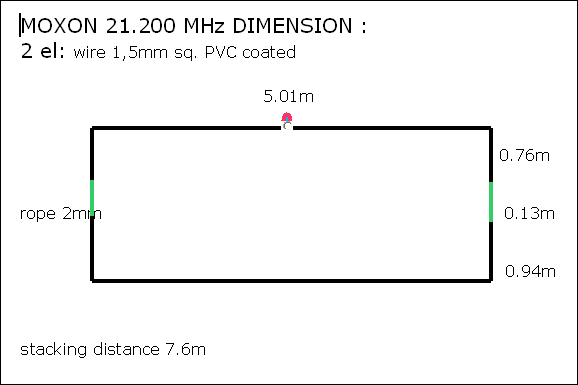 15 Meter Moxon mounted on the tower at 15/7 meter levels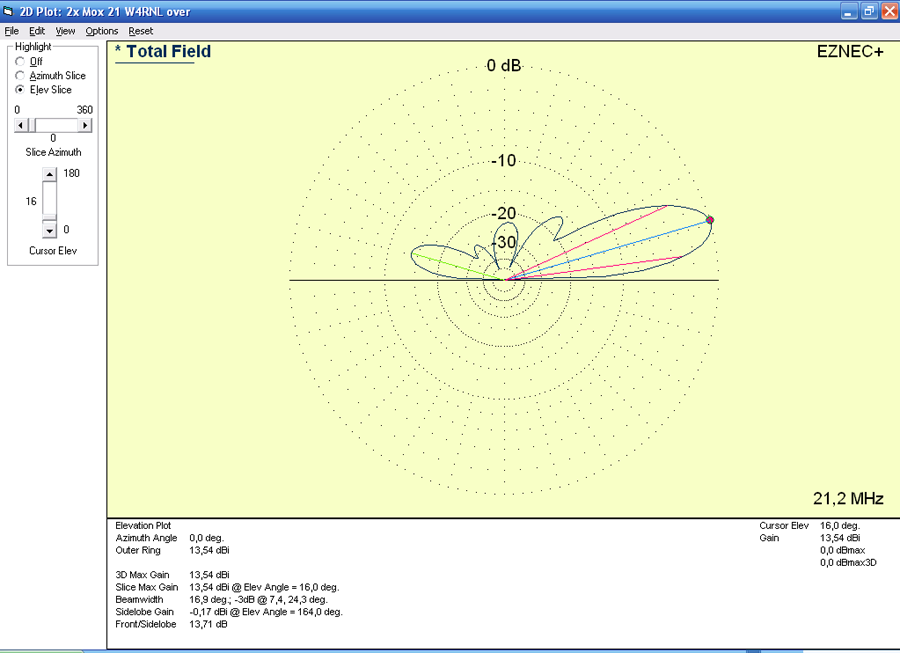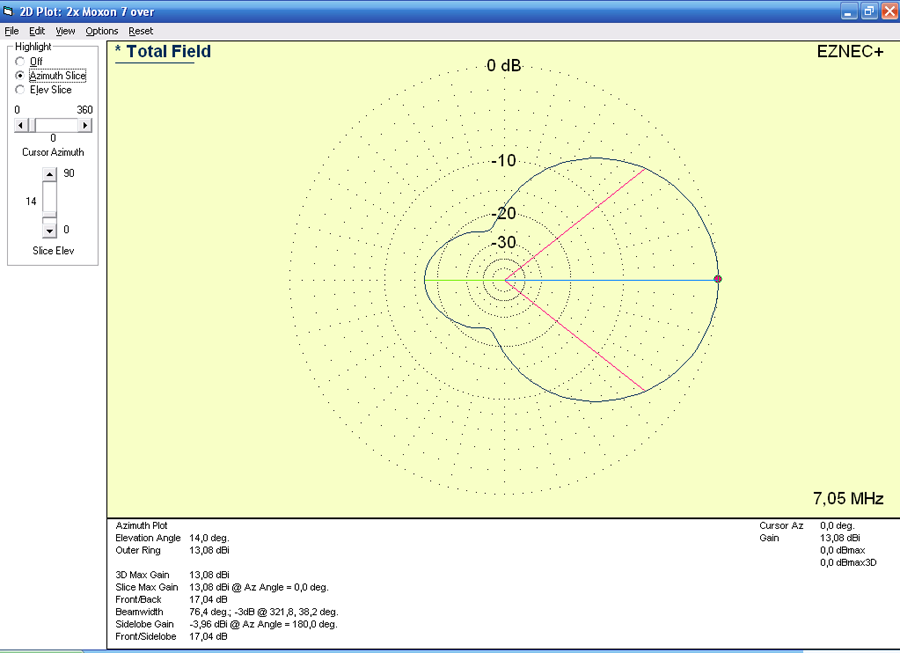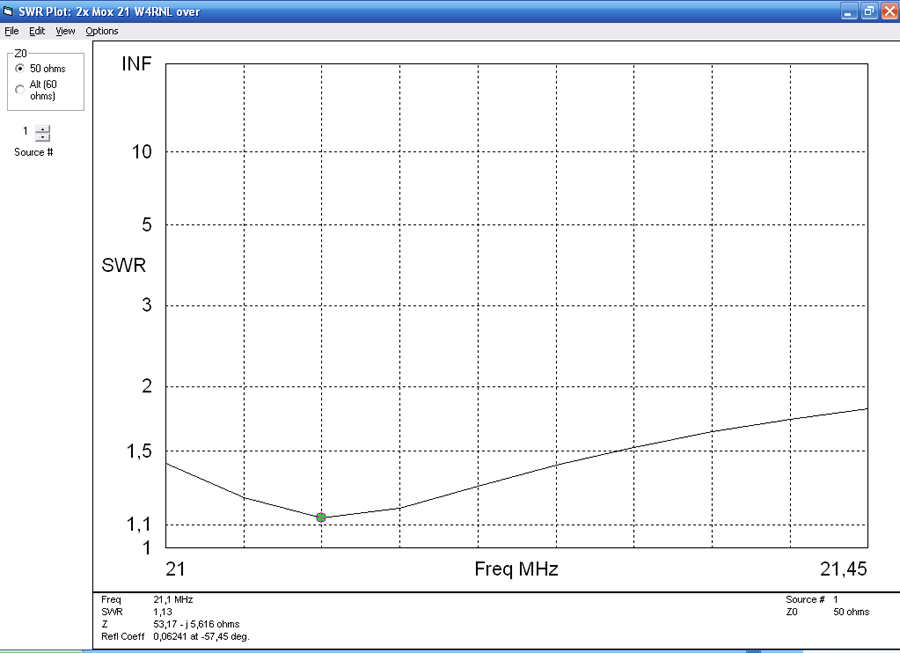 visits: [an error occurred while processing this directive]